Crowne Plaza Hotel
1177 Airport Blvd, Burlingame, CA 94010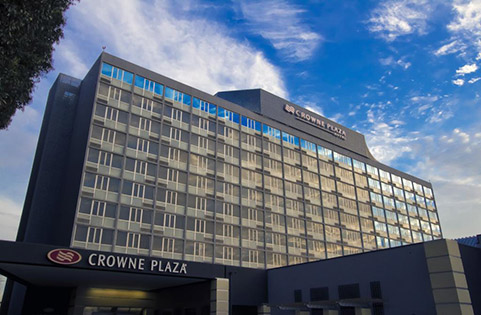 Intero Commercial represented private offshore equity to secure this prime hospitality asset. The buyer's intent was to secure a performing asset that could be used for a secure income stream and provide value add upside with partial redevelopment. This asset now has a new flag with Crowne Plaza Hotels.
5.14 total of acres of land zones ML00M1
Built in 1965 with 309 rooms and GBA of 210,000 SF.
Amenities include Business Center, Concierge, Fitness Center, Pool, Restaurant
The Campus at First
3060-3080 N. 1st St, San Jose, CA 95134
Intero Commercial represented both the seller and buyer to acquire these two class A office buildings in downtown San Jose. The combined purchase price for this office campus in N. San Jose was $58.5 Million. The two building portfolios were sold by 3 private investors. The buyer was a LLC based in Beijing, China. Both buildings were vacant at the time of closing.
Four star office campus with 265,054 RBA
Built in 1985 with Type 1 steel construction.
Total land area of 18.03 Acres.
Floor Area Ratio of approximately 0.35